Providing radiology and ancillary staffing throughout the Gulf Coast since 1983.
For over 40 years, X-TECHS has been providing immediate and professional staffing services for planned and unplanned personnel vacancies in the radiology field. We are a Louisiana-based leading provider of radiology and ancillary staffing solutions, serving medical facilities throughout the Gulf Coast.
At X-TECHS, we understand the unique needs of our clients in the medical community. Our team of experienced professionals is well-versed in communicating information about various modalities, equipment, exams performed, and technician requirements. We are dedicated to ensuring that our clients have access to highly skilled and qualified radiology professionals and ancillary personnel to fill staffing gaps within their organizations.
Staffing Across All Settings
Whether you run a hospital, imaging center, outpatient surgery center, ER clinic, doctor's office, or urgent care center, we have the expertise to fulfill your radiology and imaging staffing requirements.
Wide Range of Specialties
Our database includes professionals specializing in X-Ray, CT, MRI, Nuclear Medicine, Echo, Ultrasound, and IR. We offer personnel for travel, local contractors, per diem, temp to perm, and seasonal staff.
X-TECHS is always ready to address emergency staffing needs with our round-the-clock availability. Whether it's day or night, you can count on reaching a live human being when you call us.
During crises, like natural disasters, X-TECHS supports you by providing reliable crisis coverage. Our aim is to ensure the uninterrupted operation of your radiology and imaging departments.
We understand that staffing needs can vary, whether you require short or long-term commitments. At X-TECHS, we offer flexible staffing options tailored to your requirements.
The field of radiology is experiencing rapid growth, with an expected 12% increase over the next decade. Partnering with X-TECHS ensures you have access to the talent pool needed to meet this demand.
Benefits of Working With Us
Quality & Expertise
X-TECHS offers access to the largest supply of radiology and imaging technologists, medical assistants, and phlebotomists. Our extensive network of professionals enables us to diligently match you with the best candidates for your staffing needs.
Time & Cost Savings
By partnering with us, medical organizations can save valuable time and resources spent on recruitment, onboarding, and credentialing. We can also provide payrolling for your employees which includes Worker's Compensation and general liability coverage. We handle the administrative tasks, allowing you to focus on patient care and core operations.
Reliable Support
Our dedicated support team is available to assist both medical organizations and radiology professionals throughout the staffing process. From recruitment to ongoing support, we are here to ensure a seamless experience.
Trust & Reputation
With a proven track record since 1983, we have built a strong reputation as a trusted and reliable radiology staffing agency. Partnering with us gives both medical organizations and radiology professionals confidence in the quality of service and outcomes.
Streamlined Processes
Our efficient systems and processes ensure smooth operations and prompt response times, enabling us to quickly fulfill staffing requests and provide timely solutions to both parties.
Partner with X-TECHS radiology staffing agency and experience the difference of having a trusted and reliable staffing partner by your side.
Contact us now to learn more about how we can assist you in finding the perfect radiology professionals for your organization.
Are you a radiology professional seeking new opportunities? X-TECHS is here to help you. Join our extensive network of professionals and gain access to a wide range of job opportunities in the radiology field. Whether you're looking for permanent placements, per diem assignments, travel opportunities, or temporary positions, we have customizable solutions to suit your preferences.
At X-TECHS, we value your expertise and offer rigorous screening processes to ensure that you are matched with the right opportunities that align with your skills and qualifications.
Experience the flexibility of scheduling, allowing you to maintain a work-life balance and explore different work environments that enrich your professional growth. We also provide access to continuing education modules, allowing you to stay updated with the latest advancements in the field and expand your knowledge base.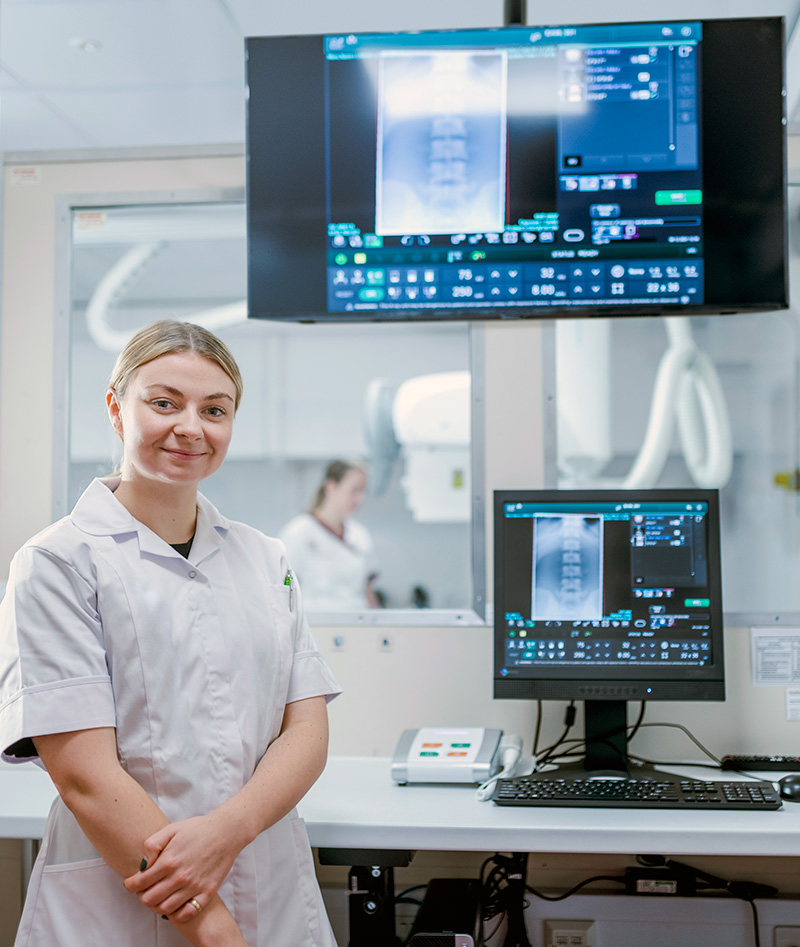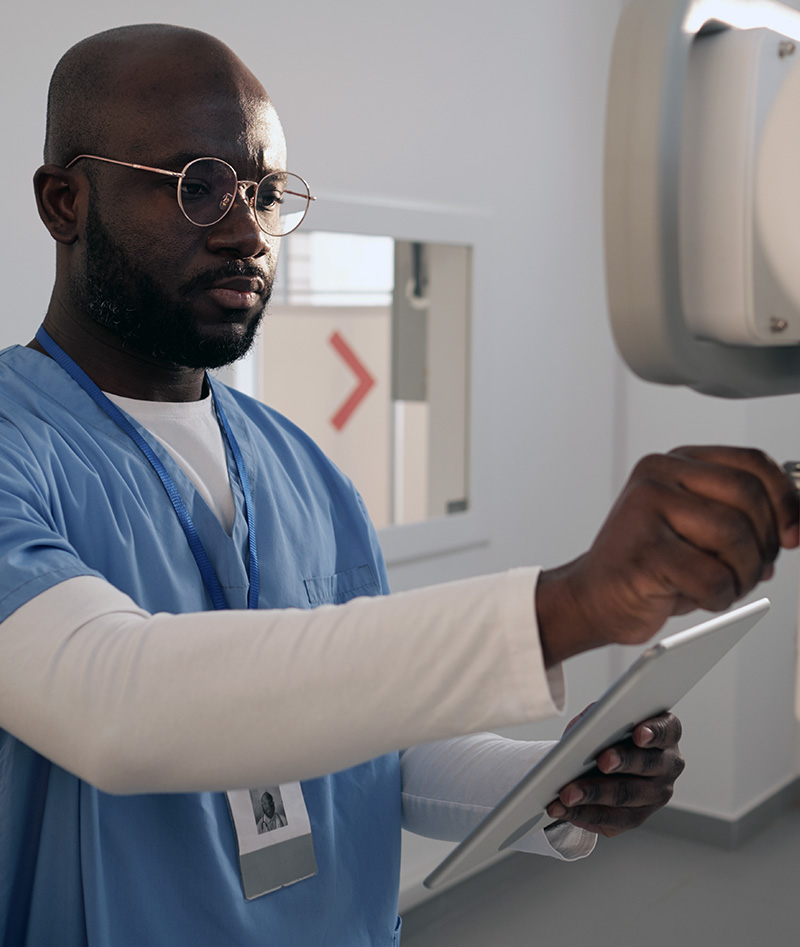 Whether you're a skilled imaging technologist or a specialized radiology professional, we have positions that cater to different levels of expertise and interests.
Explore our extensive network of job opportunities, benefit from our customizable solutions, and experience the support and guidance of our dedicated team. We're here to help you navigate the ever-evolving radiology job market and find the perfect fit for your skills and aspirations.
Let X-TECHS be your trusted partner in advancing your radiology career.
Discover the Power of a Partnership with X-TECHS
Contact us to discuss how we can help you meet your radiology staffing needs or to explore exciting job opportunities.