Welcome to X-TECHS's Ancillary Staffing Services, where we specialize in providing skilled and reliable professionals to meet the unique staffing needs of healthcare facilities across various ancillary departments.
With our extensive network of experienced professionals and our commitment to exceptional service, we strive to be your trusted partner in ensuring smooth operations and quality care delivery.
Medical Assistants
X-TECHS offers highly competent and compassionate medical assistants who play a vital role in supporting healthcare providers in delivering quality patient care. Our medical assistants are proficient in clinical and administrative tasks, including taking vital signs, preparing patients for examinations, assisting with procedures, managing medical records, and ensuring smooth clinic operations.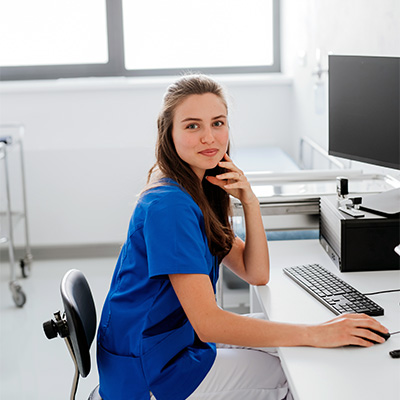 Medical Clerical Staff
Our skilled medical clerical staff members provide valuable support in managing administrative tasks in healthcare facilities. They are proficient in medical coding and billing, appointment scheduling, insurance verification, patient registration, and maintaining electronic health records. With their attention to detail and organizational skills, they help streamline administrative processes and contribute to efficient healthcare operations.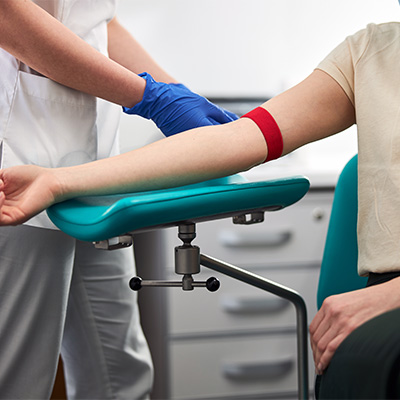 Phlebotomists
X-TECHS offers highly trained phlebotomists who excel in drawing blood samples from patients with precision and care. Our phlebotomists possess extensive knowledge of proper blood collection techniques, maintain strict adherence to safety protocols, and ensure accurate labeling and documentation of specimens. They contribute to efficient laboratory workflows and help provide reliable diagnostic information.
Benefits of Choosing X-TECHS
Access a vast network of highly skilled professionals with expertise in various ancillary healthcare fields.
Tailor staffing solutions to your specific needs, whether it's short-term assignments, part-time positions, or long-term placements.
Experience a seamless and efficient process for requesting and securing qualified ancillary staff, saving you time and resources.
Optimize your staffing budget with X-TECHS' cost-effective solutions, offering competitive rates and flexible options to meet your financial objectives without compromising on quality.
Benefit from rigorous screening processes and comprehensive credential verifications to ensure top-notch quality and competency of staff.
Count on X-TECHS to provide continuous support and responsive communication throughout the staffing process, ensuring your satisfaction and peace of mind.
Take the next step.
Ready to experience the benefits of our Ancillary Staffing Services? Contact us today to discuss your staffing needs, learn more about our services, and explore how we can assist you in maintaining operational excellence and delivering quality care. Let X-TECHS be your trusted partner in supporting your ancillary staffing requirements.